Are You Still Breeding Sheep?
Views:93 Author:Site Editor Publish Time: 2019-10-22 Origin:Site
Are you still breeding Sheep?
Over recent years, there's been a surge of interest in eating less meat, particularly in Europe and the USA. in Europe , over 8 billion animals are raised annually. Such as cows, sheep, chickens, ducks, etc. How to properly raise animals and efficient breeding has become a concern for everyone.
Sheep farming is the raising and breeding of domestic sheep. Sheep are raised principally for their meat, milk and fiber. They also yield sheepskin and parchment.Sheep can be raised in range of temperate climates, including arid zones. The major sources of income for a farm come from the sale of lambs and the shearing of sheep for their wool. Farmers can select from various breeds suitable for their region and market conditions. When the farmer sees that a ewe (female adult) is showing signs of heat or estrus, they can organize for mating with males. Breeding offspring produce greater economic effects.Be Prepared Before Breeding Season Begins, it is important to be prepared before lambing begins. Read books, watch videos, talk to other sheep farmers and your farm vet before preparing for breeding sheep. If possible, attend lambing at a nearby farm. Gain as much experience in breeding sheep, as possible, because while most ewes deliver easily, there are times that things do not go well.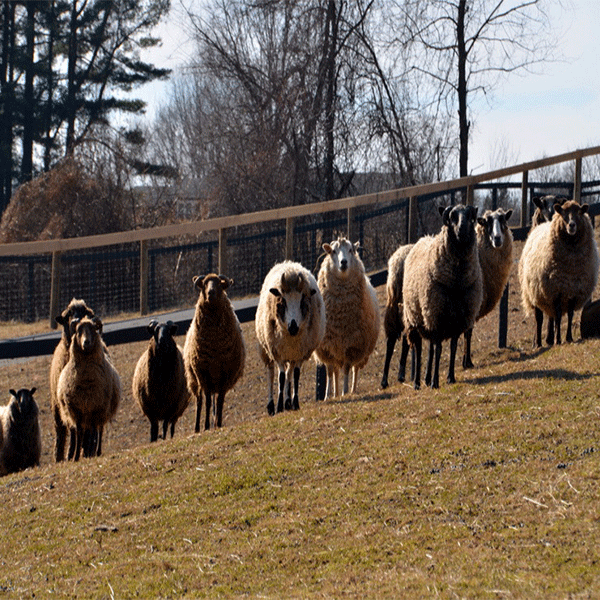 It takes about three days for the embryo to negotiate the oviduct and enter the uterus. The embryo floats freely in the uterus and 'hatches' from its shell when it is about a week old. It attaches itself to the inner lining of the uterus between approximately 15 and 30 days into pregnancy. During this first month the embryos are very vulnerable, and about a quarter of them perish . It is therefore important that during this first month of pregnancy ewes are kept on an adequate level of feeding .
Delivery of the lamb should be quick, and it's usually over in four or five hours from the onset of labor. Most times the ewe won't need any help. The lamb will be born, the sac removed, and the sheep will lick the lamb dry. It is important to observe progress as you watch the ewe labor.
Insemination of sheep can be done using artificial insemination tubes, which can improve the survival rate of insemination and be more hygienic. Advantages of artificial insemination of sheep can not only improve sperm survival rate, but also improve efficiency, it also speed up sheep insemination production and reduce farm labor costs, and increase income.
Animal artificial insemination increased safety of the animals and producer, increased production efficiency and better genetics. artificial insemination reduces the risk of transmitting diseases. The entire artificial insemination procedure is much more hygienic than natural mating. All the tools and equipment are sterilized both before and after. The entire procedure is altogether a much cleaner and sanitary process.
With artificial insemination becoming increasingly popular, many producers collect semen from their herd sires and make it available to other producers for purchase. This promotes the development of the livestock and meat industries.